Meet The Head Office Team
Meet the team behind Kiwivac! We are always happy to help you out. Take a look around our website for a comprehensive selection of tips, advice and information or just give us a call at 0800 354 948 with any questions you may have.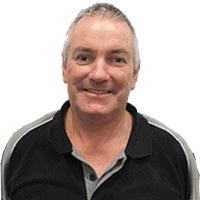 Manufacturer and Technical Expert
William has lived in the Franklin / Karaka area all of his life. Following school, he worked in the agricultural and horticultural sector. Wanting a change of lifestyle, William and Michelle bought the manufacturing side of Kiwivac Central Vacuums in 1999.
It seemed like a perfect choice due to Wiliams practical background, problem solving know-how and vast amount of central vac knowledge.
William's spare time is spent playing golf (which he has enjoyed since the mid 1980's), catching up with friends, traveling and exploring around New Zealand. He is also an avid reader and Sudoku fan.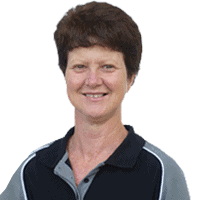 Office Administrator and Accounts
Originally from North Auckland, Michelle now resides in Karaka. She has been managing the office and dispatching orders since 1999. Over the years, she helped install the odd central vac system and made service calls to gain full understanding of the installation side of the business.
Michelle enjoys playing social tennis and badminton, doing Pilates, and being outdoors in her spare time. She enjoys gardening, walking, spending time with family and friends, exploring New Zealand while finding unusual places to visit.
In addition, she also enjoys cooking, and knitting when her busy schedule permits.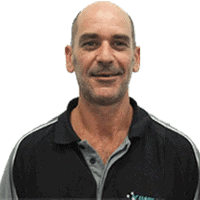 Salesman, Installation Expert
Campbell joined Kiwivac in 2009 and has been a great asset to the company with his 35 years of practical experience in the central vacuum and building industry.
After leaving school, Campbell went block and brick laying in both the residential and commercial sector for 4 years before he decided building might be a better fit. In 1991 the builder he worked for bought a central vacuum agency for the Auckland / North Shore area and they started installing central vac systems while building. During 1995-1996, he installed central vac systems full-time.
With Campbell's bricklaying and building experience, he is able to complete even the most challenging projects since he understands what each project involves before it begins. Campbell's passion is designing systems to be installed practically in projects that others tell him can't be done. It gives him great satisfaction to supply central vac systems to clients who were previously told it was impossible for their homes.
In Campbell's free time he enjoys renovating the family home, fishing, relaxing at the family holiday home in Northland and spending time with friends and family.